.THE GRAMOPHONE.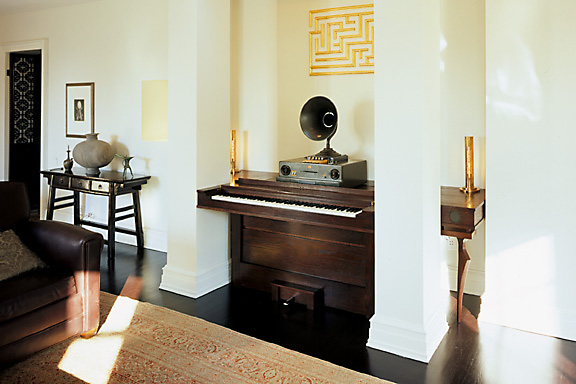 looking like an old gramophone on top of a table this object is actually a stereo, Jukebox, piano, T.V, home theatre and computer.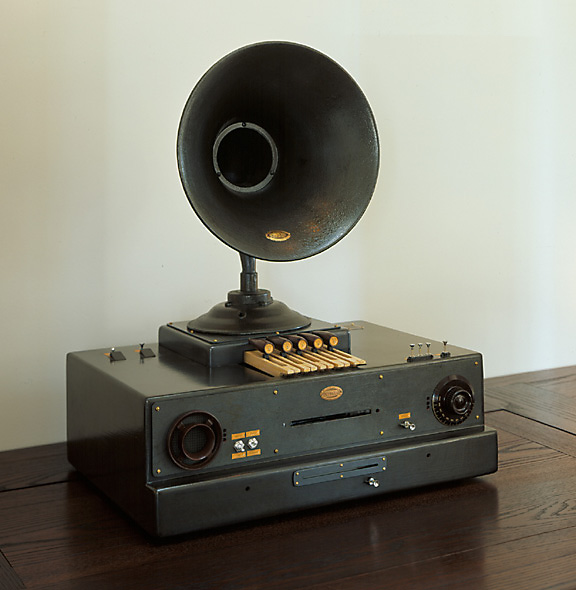 Pop a CD or SACD and this gramophone will play music thru it's 1925 speakerhorn . . .Flip of a switch and the sound comes out of the latest 5 + 1 speaker system.
A computer below can store an entire CD collection and be controled like a jukebox by any networked laptop in the house.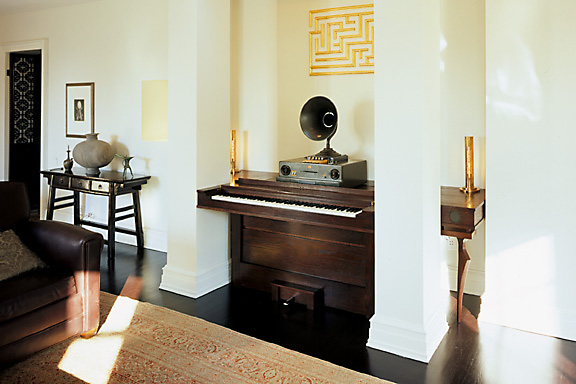 Lifting the lid reveals the keys of the piano.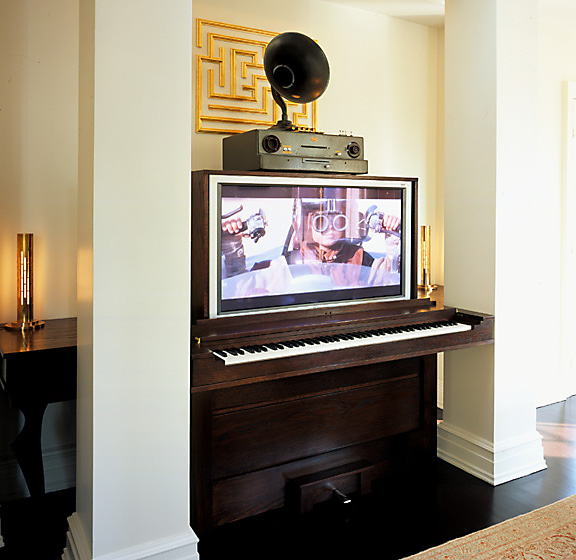 Press a button and the middle part of the piano lifts to reveal a large plasma T.V with theatre sound coming out of the 5+1 speaker system.